The New 2022 Honda Accord Sedan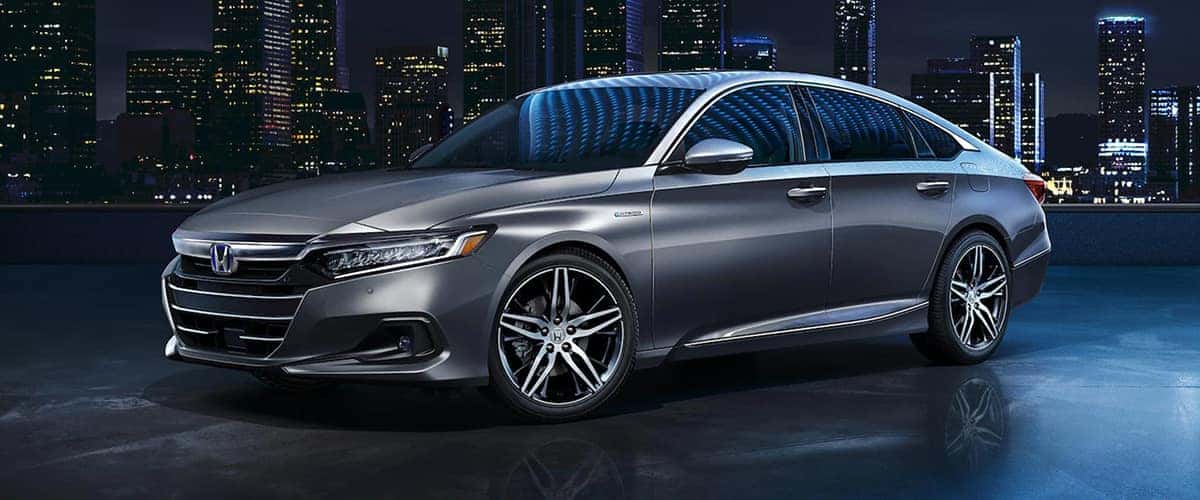 Honda Accord has always been a top choice for drivers looking for a reliable and affordable sedan. The Accord is known for its excellent fuel economy, comfortable ride, and spacious interior. The new 2022 Honda Accord Sedan takes it up a notch by offering two turbocharged engines and several driver-assistance features.
Additionally, the car comes with five trim levels, which means you'll be spoiled when choosing the best vehicle for your needs. Let's look at how these trim levels differ and which features distinguish them from each other.
The New 2022 Honda Accord Sedan
If you're in the market for an affordable sedan perfect for a small family, the 2022 Honda Accord Sedan is a terrific pick. The premium interior, comfortable seats, and spacious design make this vehicle a comfortable choice for long drives. You'll also appreciate the excellent fuel economy and convenient features like Apple CarPlay and Android Auto integration.
The Accord is available in five trim levels: LX, Sport, Sport SE, EX-L, and Touring. All of these trim levels boast different features that make them unique.
Honda Accord Trim Options
When choosing the best Honda Accord model for your needs, you must be familiar with the specifications of each trim. Although other trims also have some impressive features, the Accord LX is a good option if you're looking for a well-equipped vehicle.
Meanwhile, the Sport and Sport SE models have a 192-horsepower engine, while the Touring has a 252-horsepower engine. Thus, these trims are best suited for drivers who want a more robust and sporty ride.
LX
The LX is the base trim level for Honda Account and has every essential feature you could need. It has got entertainment covered with Android Auto and Apple CarPlay. It has 17-inch alloy wheels, climate control features, and cloth seats to provide ultimate comfort to drivers.
The LX trim also comes with a Honda Sensing suite, which includes multiple driver-assist and safety features, such as Road Departure Mitigation System and Collision Mitigation Braking System.
Standout Features
Cloth Seats: If comfort tops the requirements you have for a car, the Honda Accord 2022 will meet your expectations. Its cloth seats are not only comfortable but also make a statement.
Dual-Zone Automatic Climate Control: The climate control feature allows you to set two different temperatures for the car. Thus, the front passenger and driver can choose different temperatures for their seats.
Sport
The Honda Accord Sport trim has high-level tech features and more lighting than the LV trim. In addition, you can enjoy many updated features, such as LED fog lights, LED headlights, chrome exhaust finisher, and a display audio touchscreen. Together, these features make the Honda Accord Sport a suitable choice for people who need more than just standard features.
Standout Features
12-Way Power Driver's Seat: The 12-way power seat gives the drivers more adjustability than any other vehicle. Drivers can personalize the seat positioning based on their comfort.
LED Headlights: The Sport trim level also comes with LED fog lights and headlights that amp up the lighting for drivers.
SE
The Sports Special Edition trim level shares features with the Sport trim, such as LED fog lights, headlights, and 19-inch alloy wheels. But it also has some additional features, such as a leather-trimmed interior and heated front seats. Plus, you can enjoy Remote Engine Start for ultimate convenience.
Like the other trim levels, the SE also allows Android Auto, Apple CarPlay, and Bluetooth integration. Moreover, it has the Honda Sensing suite, which means drivers have access to dual-zone climate control.
Standout Features
Smart Entry with Walk Away Auto Lock: The feature ensures that your vehicle is always safe even if you forgot to lock it after parking.
Heated Front Seats: The heated front seats upgrade the SE trim level from the Sports trim. The driver and front passenger will be more comfortable with heated seats than ever.
EX-L
The EX-L trim has more entertainment, technology, and accessibility features than the other trims. It's also much safer and sports several additions for the drivers' comfort and convenience.
For instance, it has a suite of safety features, like the Multi-Angle Rearview Camera, the Bling Spot Information System, and the Parking Sensors. Moreover, it has a 10-speaker entertainment system to keep you entertained on the road.
Standout Features
Blind Spot Information System: The Blind Spot Information System has radar sensors, detecting the presence of vehicles behind and on the side of your car. It's beneficial when you're changing a lane as it shows an indicator alert if there's a vehicle nearby.
Leather-Trimmed Seats: The leather-trimmed seats provide ultimate comfort to the driver and make a statement.
Touring
The Touring trim has the most upgrades of all Honda Accord models. Its features include courtesy lights, low-speed braking control, head-up display, one-touch power moonroof, 19-inch alloy wheels, heated front seats, and Smart Entry with Walk Away Auto Lock.
Standout Features
Low-Speed Braking Control: The low-speed braking control has been engineered to detect objects behind or in front of a vehicle, applying brakes to mitigate the effects of a collision or prevent it.
Ventilated Front Seats: The Touring has heated and ventilated front seats for the driver's comfort.
Visit Patriot Honda to Buy the New 2022 Honda Accord Sedan
At Patriot Honda, we offer financing options and the best prices to ensure your purchase is swift and easy. Our highly professional staff will be at your service, helping you select the best trim for your needs and budget. Call us today at Patriot Honda to schedule a test drive for the New Honda Accord Sedan or discover our wide selection of Honda vehicles. If you're interested in more of Honda's top models, make sure to check out our research hub!