The New 2021 Honda Civic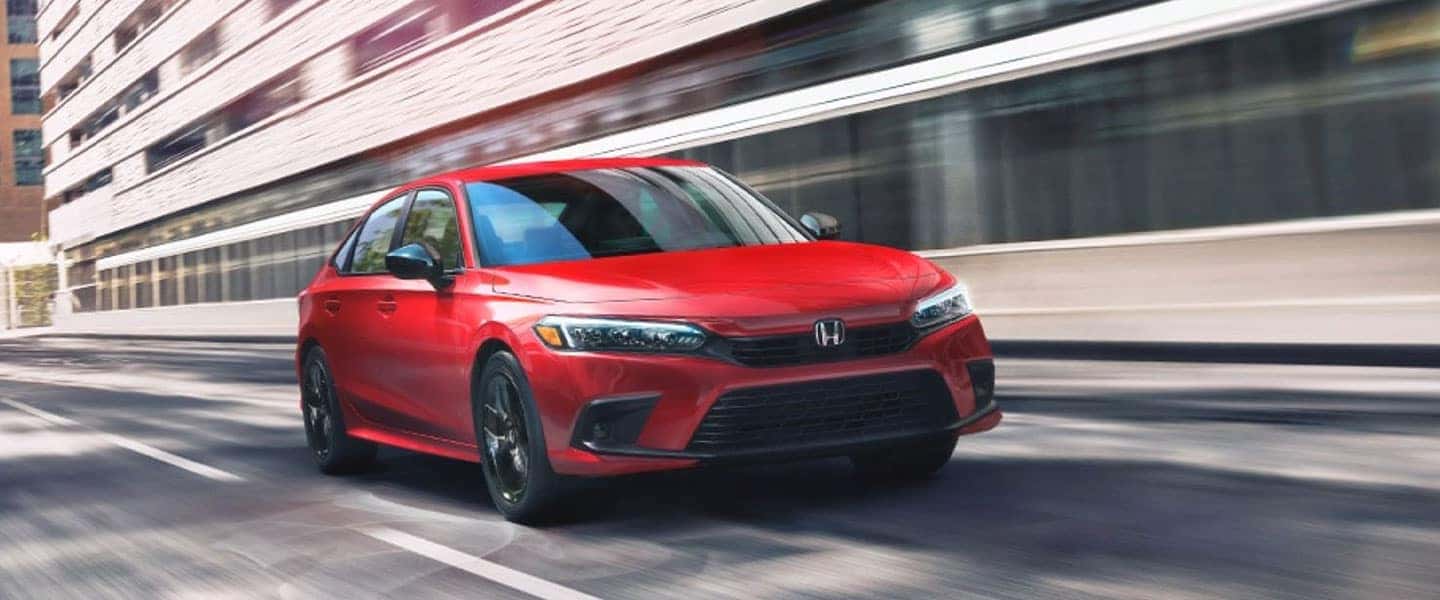 The Honda Civic is one of the most popular models of car ever produced. Millions of these cars have been sold all around the world since the early 1970s, and, as they say, millions of people can't be wrong. When you buy a Honda, you're buying into a history of reliability and efficiency. It's no wonder that the new 2021 Honda Civic is already proving popular, thanks to its rock-solid reliability and fantastic levels of comfort. If you are looking for a fantastic sedan then the Honda Civic should be at the top of your list. Are you ready to find out what makes this car so great? Then read on!
Trim Levels
When you buy a Honda Civic from Patriot Honda, there are several different levels of trim available. Every one of these trims can seat five people. No matter which trim level you opt for, you'll be getting a fantastic car that will get you from A to B in style and comfort. It's all a matter of which extra features you're most interested in! Let's take a closer look at each of the different trim levels that are available on the new 2021 Honda Civic so that you can make an informed purchasing decision!
LX Trim
The LX trim is the starting trim of the Civic. Despite being very affordable, you still get a fantastic set of equipment with the LX trim, including a five-inch display, a sound system with four speakers, and automatic climate control. If you'd like to connect your devices and play music from your phone, Bluetooth is standard, as is a USB port.
The Honda Civic is also great at keeping your family safe. The LX trim comes with several advanced safety technologies as standard, including automatic emergency braking, lane departure warnings, forward collision warnings, lane keep assist, and adaptive cruise control. The stock engine in the LX is a 158 horsepower four-cylinder system.
Sport Trim
If you step up to the Sport trim level, you'll get a larger seven-inch display, as well as Apple CarPlay and Android Auto as standard, which makes it even easier to play your own media. You'll want to do this a lot too, thanks to the fantastic eight-speaker sound system that comes as standard on the Sport trim.
Customers who choose the Sport trim will also enjoy access to another USB port, push-button start technology, keyless entry, and stylish leather wrapping on the steering wheel. In addition to everything that we've mentioned in this section, you also get access to the safety features that come with the LX trim to keep your family safe.
EX Trim
For those who want a more powerful engine in their sedan, the EX trim is perfect. This trim level comes with a four-cylinder engine that cranks out 174 horsepower and features a turbocharger to boot. In addition to all of the features that you'd get on the Sport and LX trims, the EX trim also adds some more prestigious features. For those on the go, the built-in satellite radio will provide you with hours of entertainment. You will also gain access to HD Radio.
At this trim level, you'll get automatic dual-zone climate control, as well as remote start, heated front seats, a power-adjustable driver's seat, and blindspot monitoring. Passengers on long journeys will also appreciate the moonroof, which allows for natural light to enter the cabin.
EX-L Trim
The EX-L trim is a step up from the EX trim and offers the passengers and driver stylish leather-trimmed seats. You also gain access to an impressive auto-dimming rearview mirror. Please note that the EX-L trim is only available on the sedan version of the Honda Civic.
Touring Trim
For those who want an even more luxurious Honda Civic experience, the sedan's Touring trim comes with an incredible sound system, boasting 10 speakers on the Touring trim. That's not all though: you also get navigation as standard, a power-adjustable seat for the passenger, heated rear seats, and windshield wipers with rain-sensing capabilities.
Which Trim Is Right for You?
Whichever trim you opt for, the Honda Civic is a superb vehicle. For those who love the starter level of equipment, then the LX represents incredible value and comes with everything that you could ever need in a family sedan. If you want to step up a level, the extras that come with the EX are very enticing, while the Touring trim represents the most luxurious Honda Civic sedan that you can buy.
There's a key reason that the Honda Civic is one of the most popular cars ever made. It offers premium motoring at a great price and has done so since the very first generation. What are you waiting for? Why not join the Civic club?
There's a 2021 Honda Civic for You
Whatever it is that you're looking for in 2021 Honda Civic, you can find a trim level that will offer it to you. Whether you're after an efficient, comfortable, and highly affordable sedan or want something a little luxurious like the Touring trim, you'll find something to love. At Patriot Honda We have a great selection of Civics, and we'll help you find the precise model that works best for you, no matter what it is that you're looking for. We always offer a fair price and will do everything that we can to get you behind the wheel of a fantastic car that you'll love. For more information, contact us today.